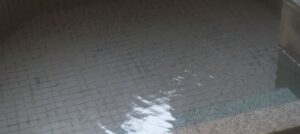 It is said that 1,200 years ago, the history of opening hot springs began with a crane that heals wounds. In the Edo period, the Shonai domain's hot spring office was established. It prospered as a hot spring sanatorium and the current hot spring town was created.
In the evening, the appearance of people heading to the communal bath with a bath bucket is the daily life of Atsumi Onsen.
Please enjoy the historical hot springs that is an indispensable existence to your life and heals both cranes and people to your heart's content.